21 Jun

Emmet – Chalmers Fire Chiefs Honored for Service

MACOMB, IL  —  On June 20, 2015, Emmet – Chalmers Firefighters gathered for a picnic, surprising Fire Chief David Estes and Assistant Chief Jeff Wayland by honoring them for 20 years of dedicated service.  Chief Estes and Assistant Chief Wayland both started volunteering for the fire district in 1995 and became Chiefs in 2000.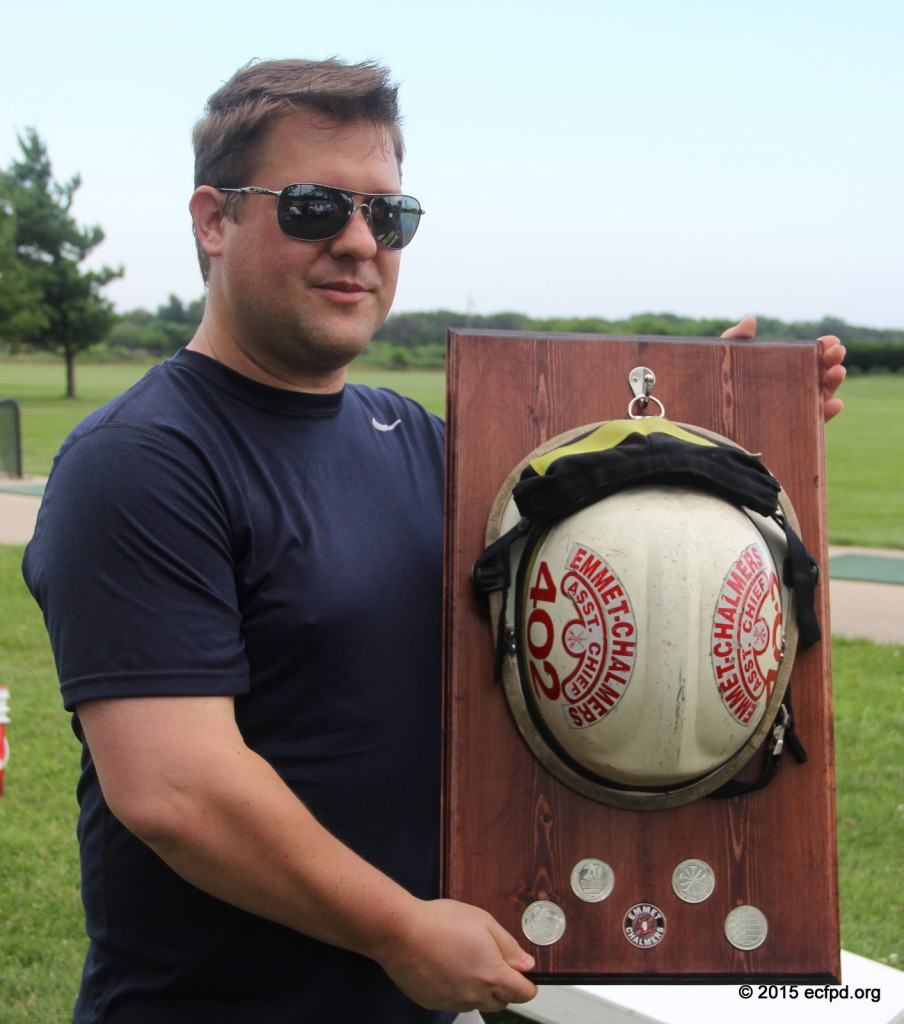 Assistant Chief Wayland recently 'retired' from firefighting when he moved out of the area.   He was presented his old helmet and a plaque in great appreciation of his 20 years of distinguished service.  Assistant Chief Wayland wanted to have his old helmet, and the firefighters thought to feature it on a plaque to honor his service.  The plaque also features some of the custom challenge coins awarded to firefighters for distinguished service.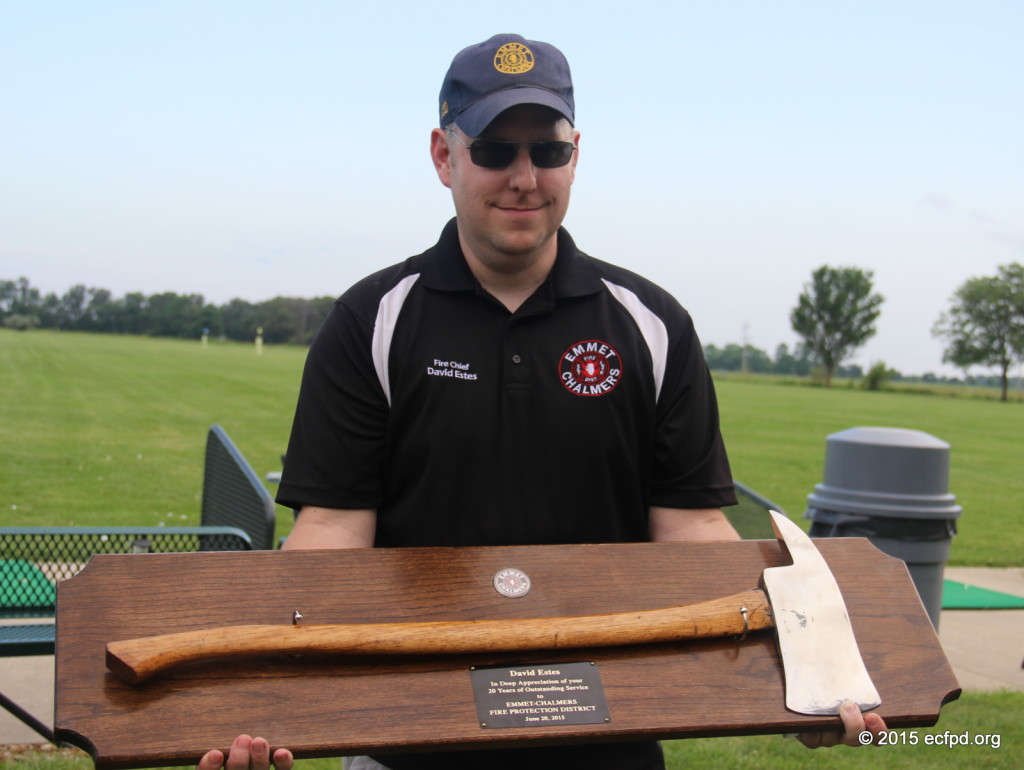 Firefighters also presented Chief Estes with a plaque in deep appreciation of his 20 years of outstanding service.  The axe is one of the fire district's old axes that the firefighters spent a lot of time polishing and refinishing.  Chief Estes couldn't believe that was one of the district's old axes, "I never would have thought an old axe could look this good.  It means even more to me to know the firefighters spent the time to clean up one of our old axes and create this great plaque."
Both Chiefs thanked the firefighters, noting their contributions to the fire district are important.  Chief Estes said, "We couldn't do this without the exceptional service each firefighter volunteers to this fire district.  We are proud to work with a great group of firefighters that will do anything and everything to get the job done.  It means so much to each of us to be honored by our peers."
Chief Estes and Assistant Chief Wayland, along with Assistant Chief Matt Kipling, are the longest serving volunteer firefighters for the Emmet – Chalmers Fire Protection District.  Assistant Chief Kipling has dedicated more than 30 years of distinguished service to the fire district.