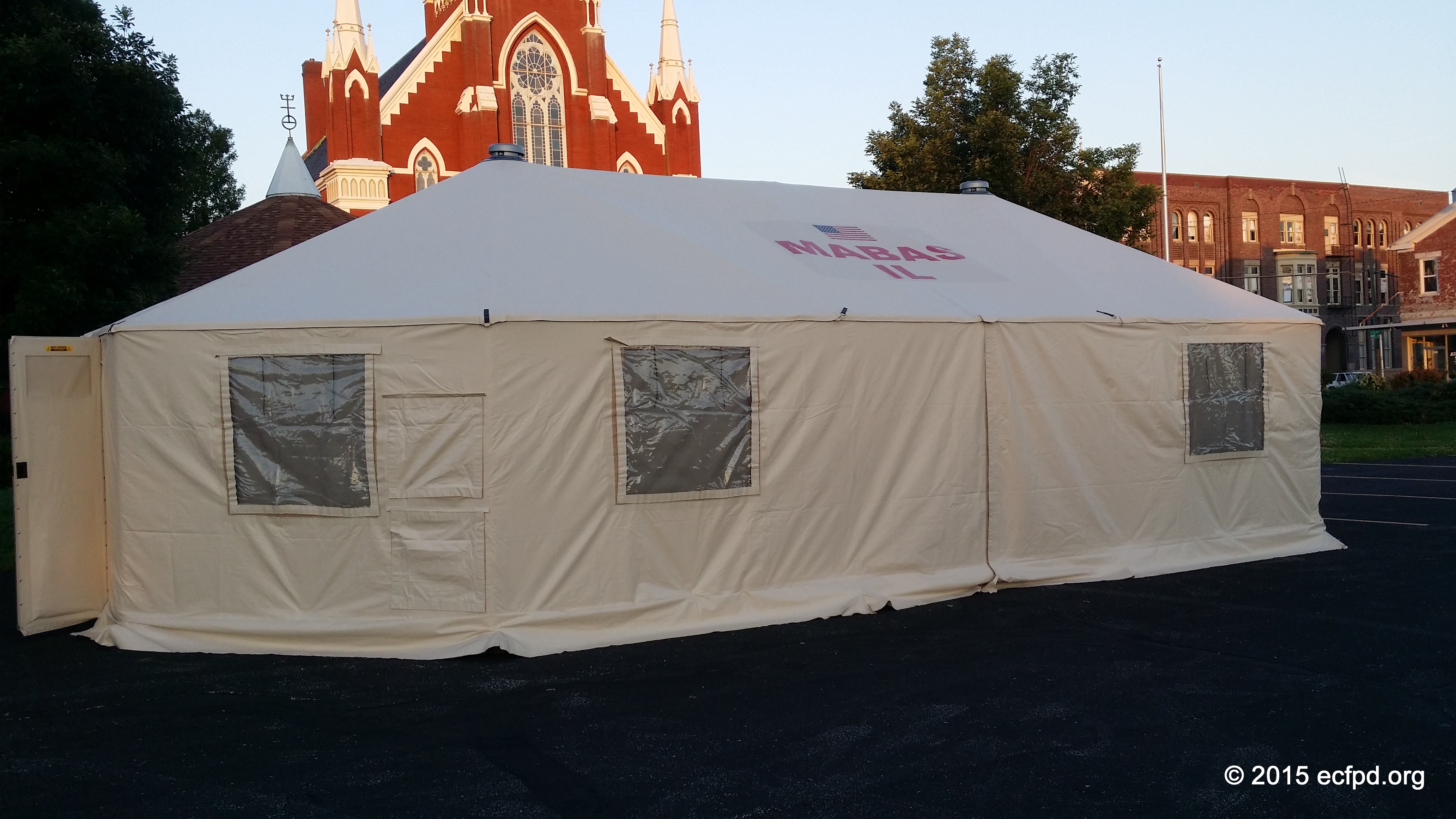 18 Jul

Emmet – Chalmers Firefighters Assist with Disaster Recovery in Quincy

QUINCY, IL  —  On July 17, Emmet – Chalmers Firefighters assisted setting up the MABAS Division 55 shelter tent in Quincy.   Quincy was hard hit by severe weather on July 13, causing widespread damage throughout the city.

Three Emmet – Chalmers Firefighters, along with firefighters from Blandinsville, La Harpe, and Macomb traveled to Quincy with the shelter tent and set it up.  The tent will be used as a staging area for volunteers providing disaster recovery.  It will provide a comfortable, air conditioned space to stage resources.

Our thoughts continue to be with those who have suffered losses from recent severe weather.