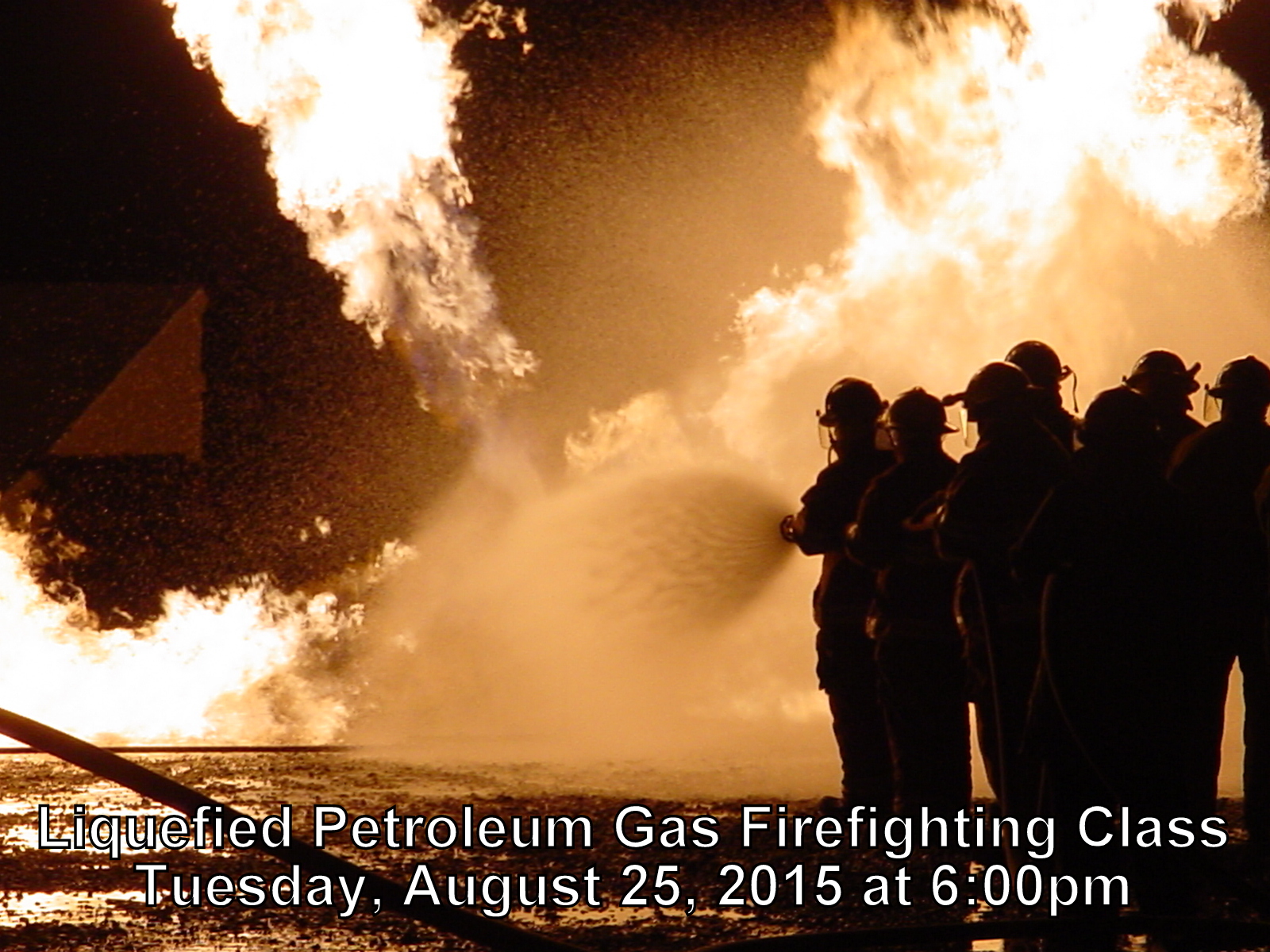 06 Aug

Liquefied Petroleum Gas Firefighting Class

MACOMB, IL  —  Emmet – Chalmers Firefighters will be hosting a Liquefied Petroleum (LP) Firefighting Class for area firefighters on Tuesday, August 25 from 6:00pm until about 10:00pm.  The class will start at the Emmet – Chalmers Fire Station and move to the Lowderman Auction Center for the hands-on training, see course locations below.

The class will be provided by the Illinois Fire Service Institute.  Full firefighter protective equipment is required; SCBA optional.
COURSE DESCRIPTION:
Liquefied Petroleum Gas Emergencies is a course aimed at personnel (emergency responders, Industry and Hazardous Materials teams) who may respond to handle Liquefied Petroleum Gas emergencies. The students will learn what Liquefied Petroleum Gas is and tactics in handling it. There will be hands on training in handling and controlling live flammable gas releases.
COURSE REGISTRATION:
Register at the training or online:  http://www.fsi.illinois.edu
Let us know if you will be attending / Contact us for more information:  http://www.ecfpd.org/contact/
COURSE LOCATIONS:
The classroom portion of the class (starting at 6:00pm) will be held at the Emmet – Chalmers Fire Station, 3041 W. Adams Road, Macomb.
The hands-on training will be held at the Lowderman Auction Center on U.S. Highway 136, west of Macomb.