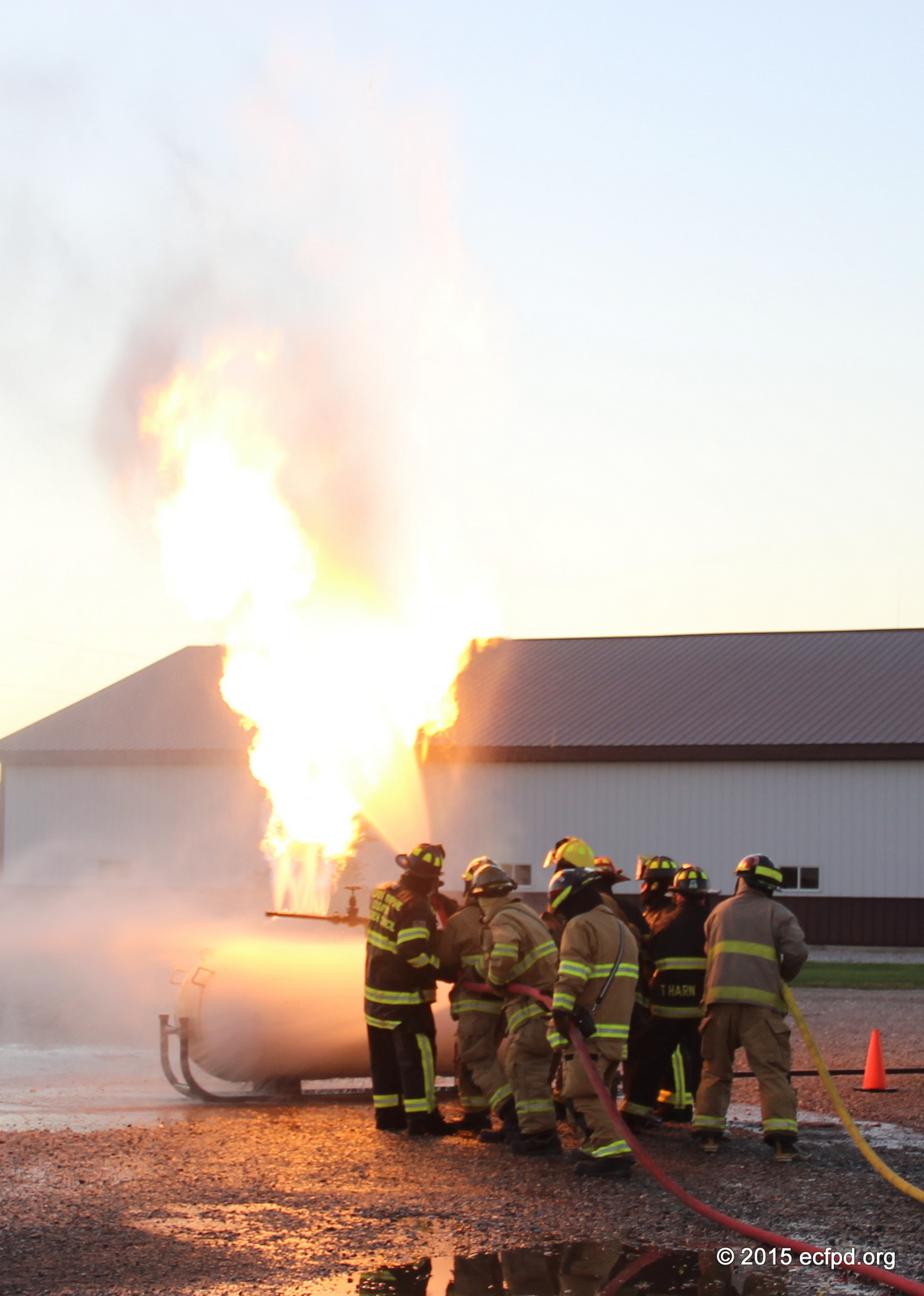 25 Aug

LP Gas Emergencies Training

MACOMB, IL  —  On Tuesday, August 25, 2015, Emmet – Chalmers Firefighters hosted LP Gas Emergencies training for area firefighters.  The training was provided by the Illinois Fire Service Institute in cooperation with the Illinois Propane Education and Research Council.

The training was aimed at emergency personnel who may respond to handle Liquefied Petroleum Gas emergencies. Students learned what Liquefied Petroleum Gas is and tactics in handling it. There was then hands on training in handling and controlling live flammable gas releases.
Special thanks to the following:
Illinois Fire Service Institute
Illinois Propane Education and Research Council
Instructor Tim Campbell, Adam Rhoades, Tom Scheu
Emmet – Chalmers Training Officers Ben Thompson and Ethan Taylor
West Central FS
Lowderman Auction Center
Thanks to all the firefighters that came out (volunteering their time) to learn about this important topic in order to better serve the public they protect.
During this training, the goal is not to extinguish the fire.  The goal is to control the fire so that a gas valve can be shut off.  If the fire is extinguished and gas is still flowing, there is a potential for the gas to explode if it reignites.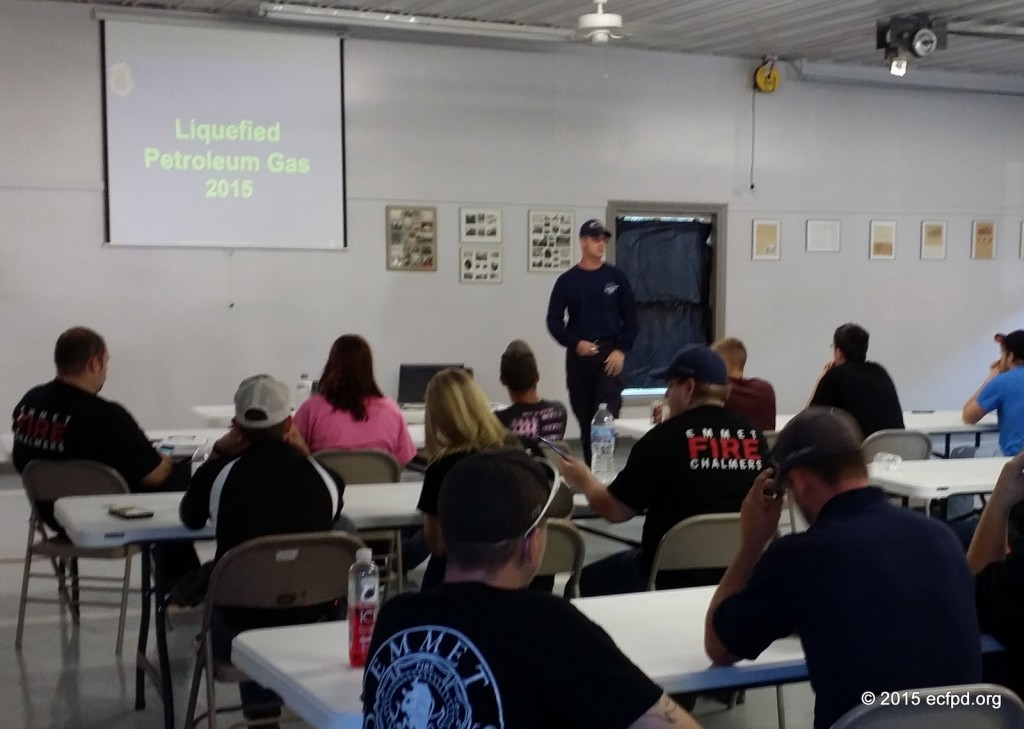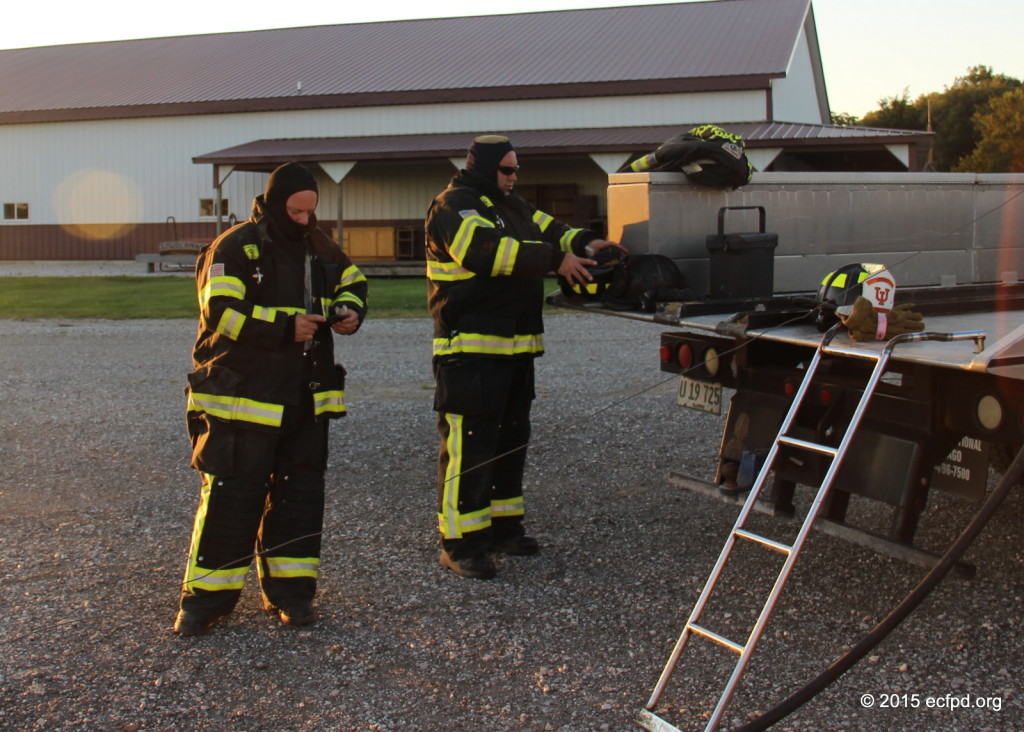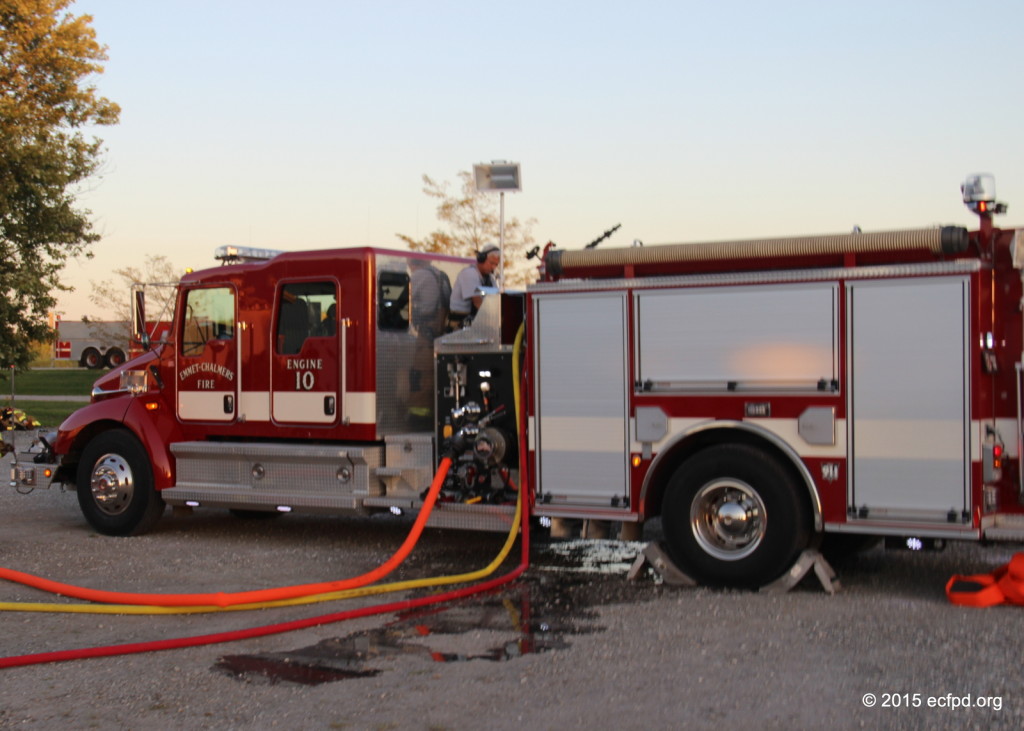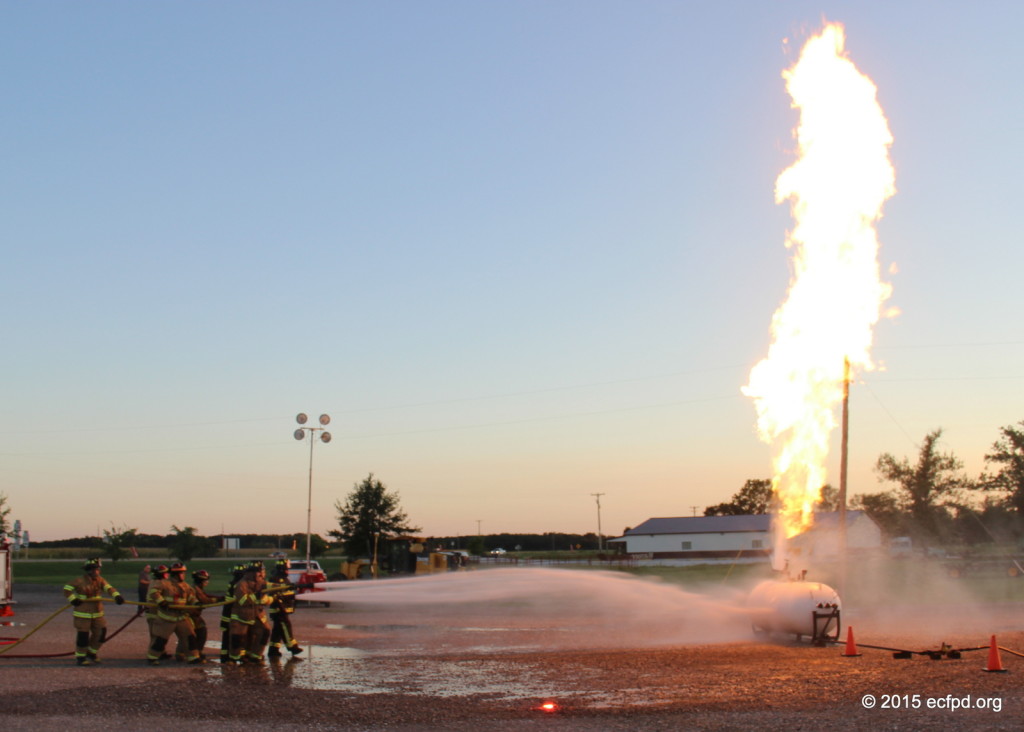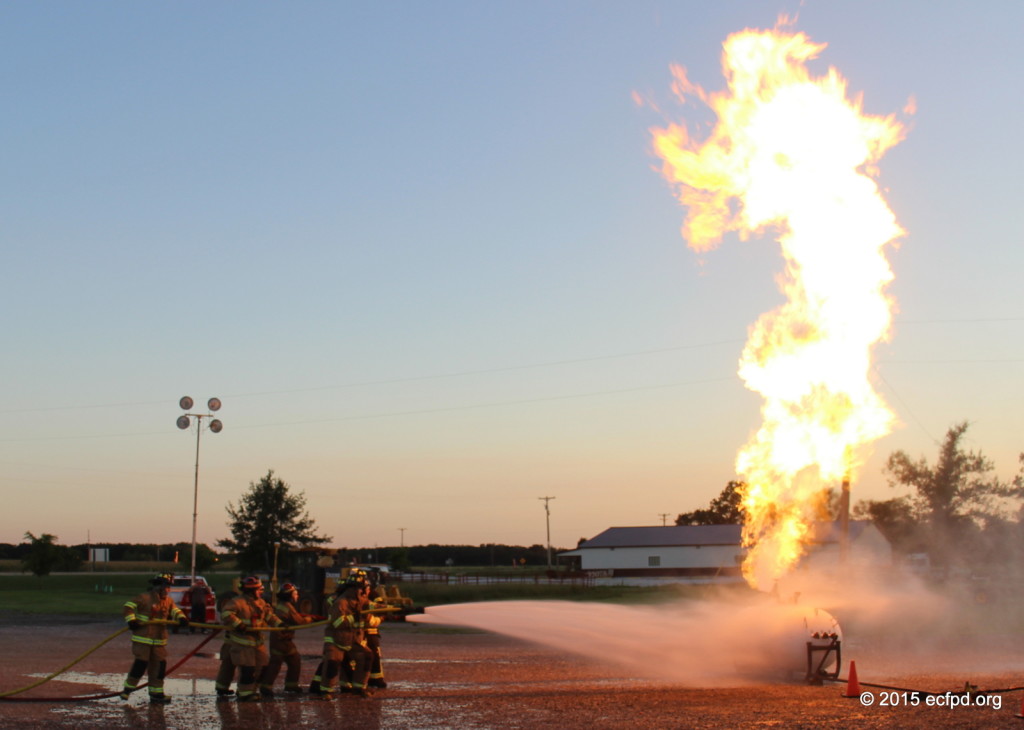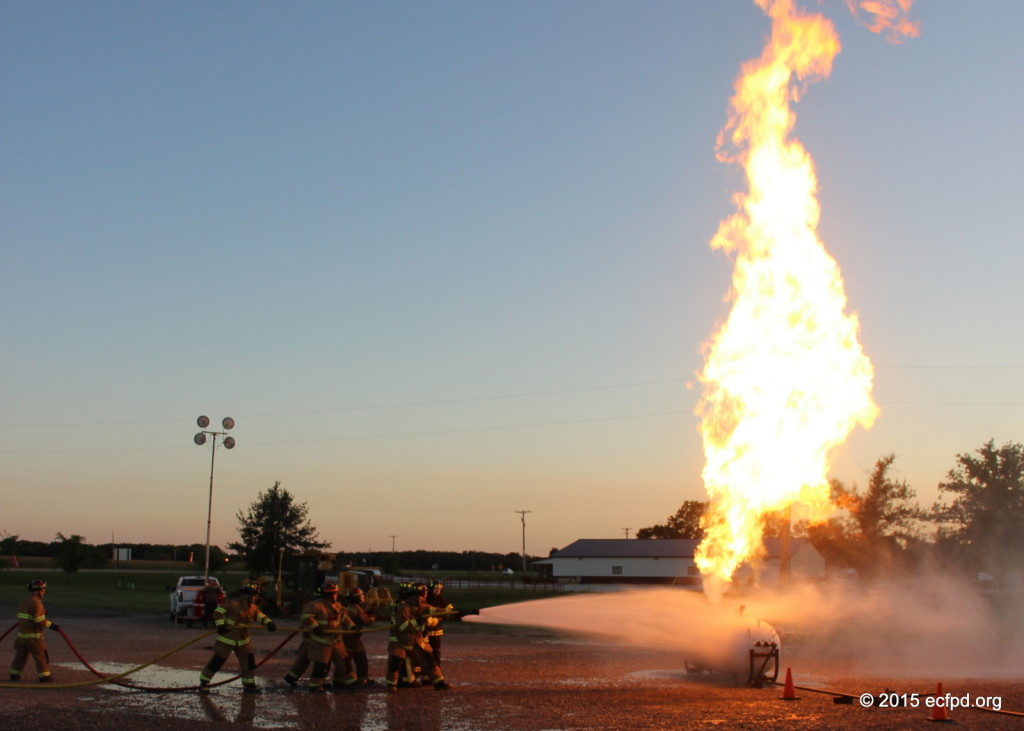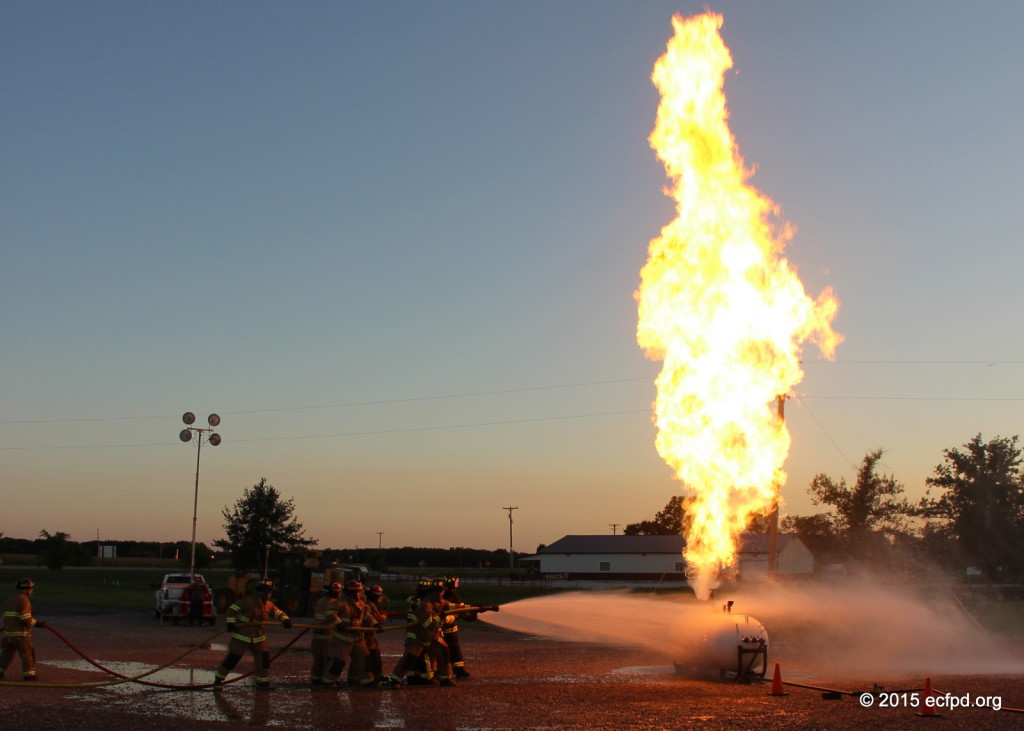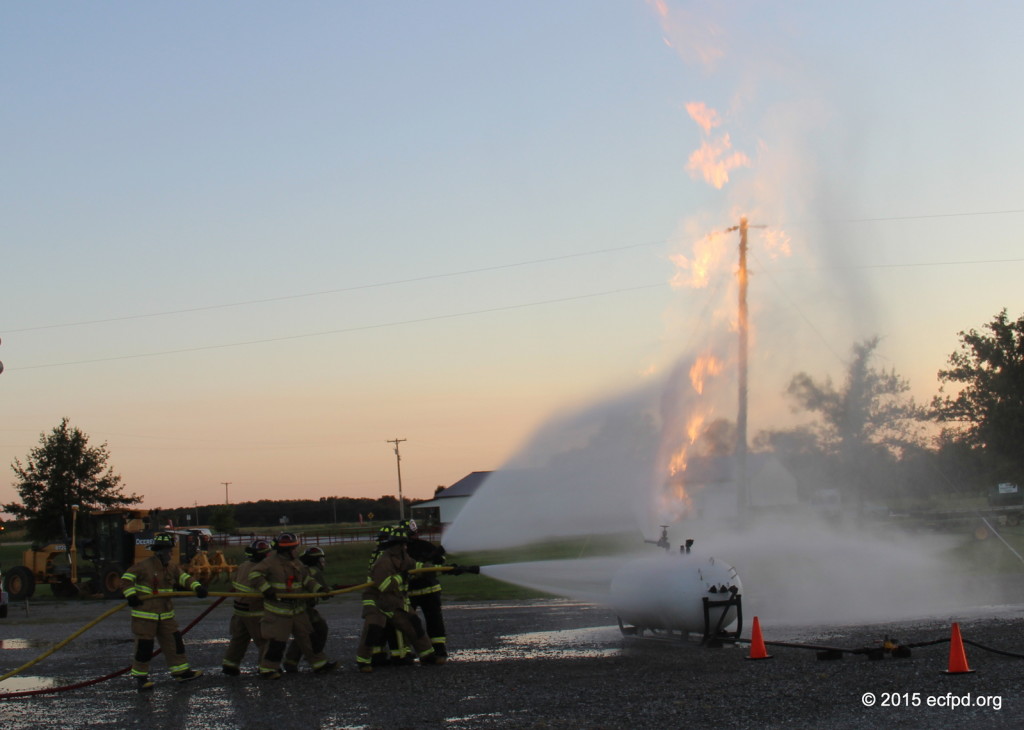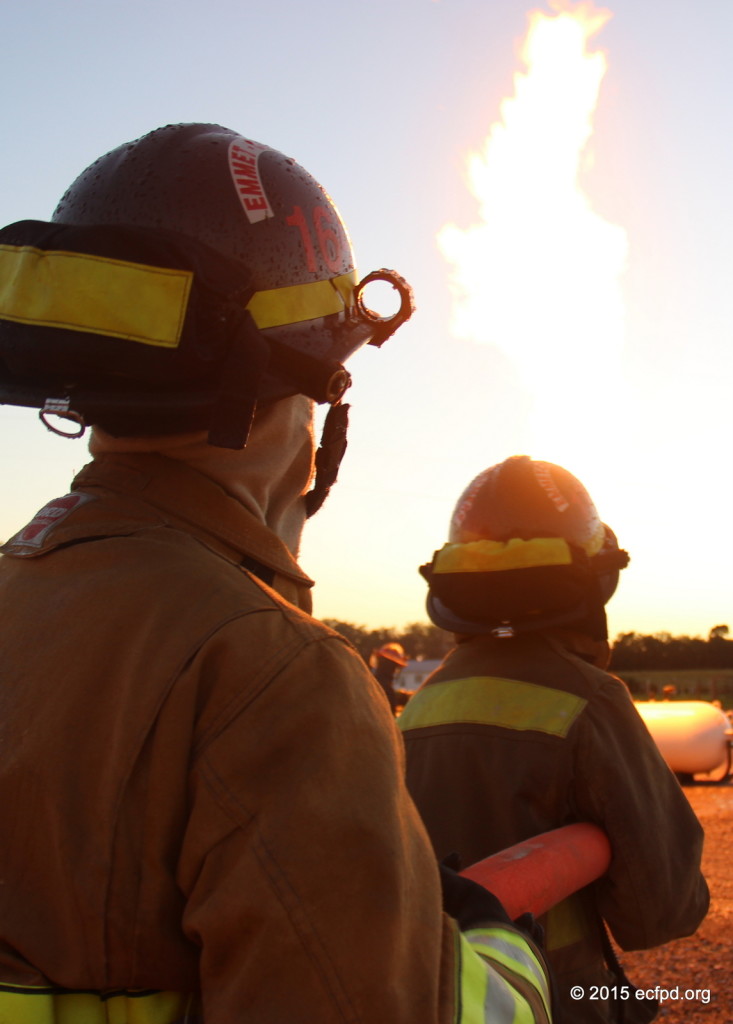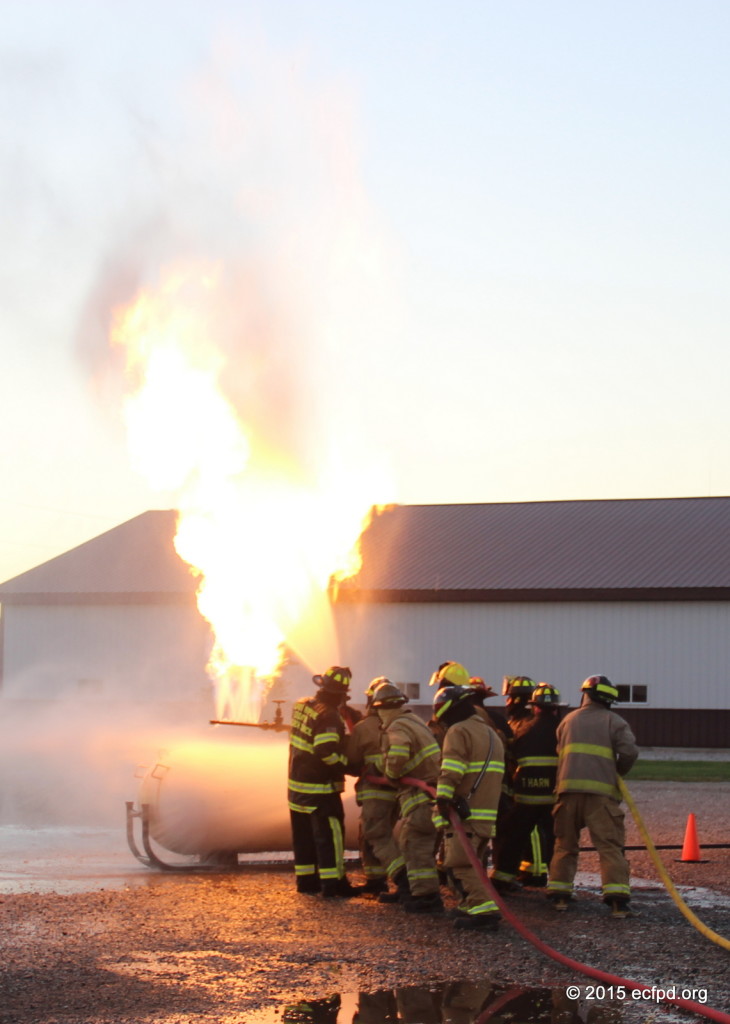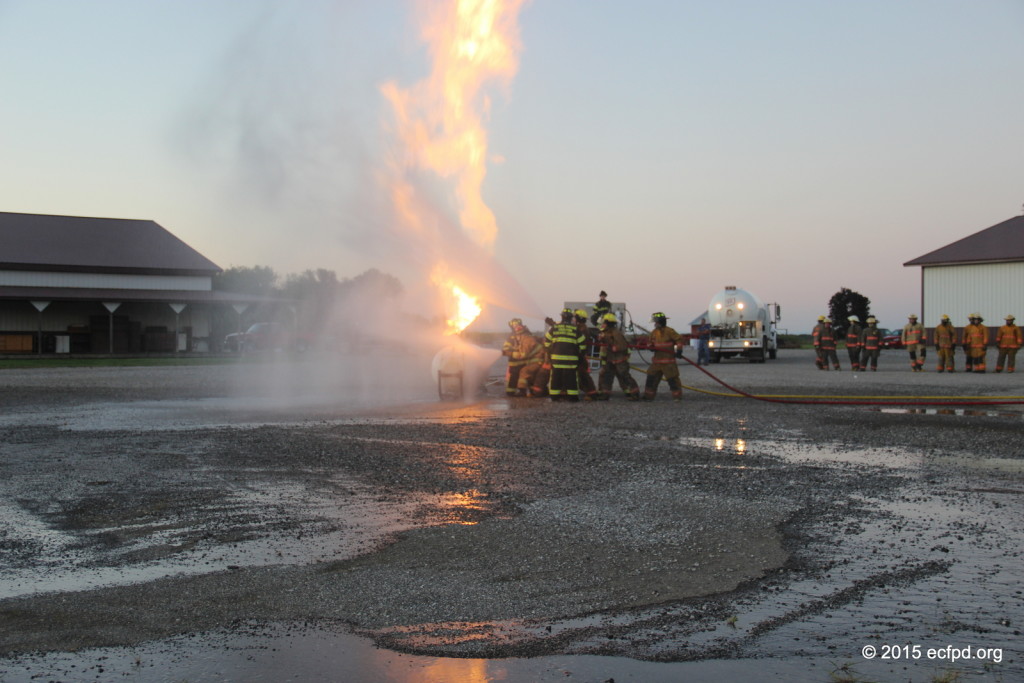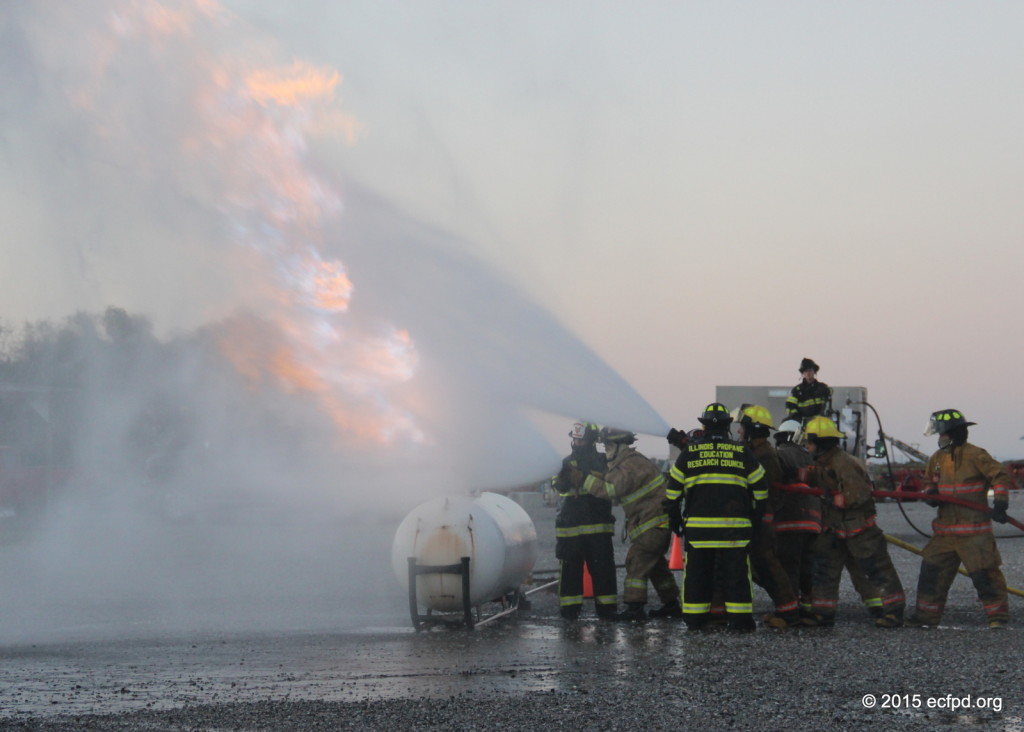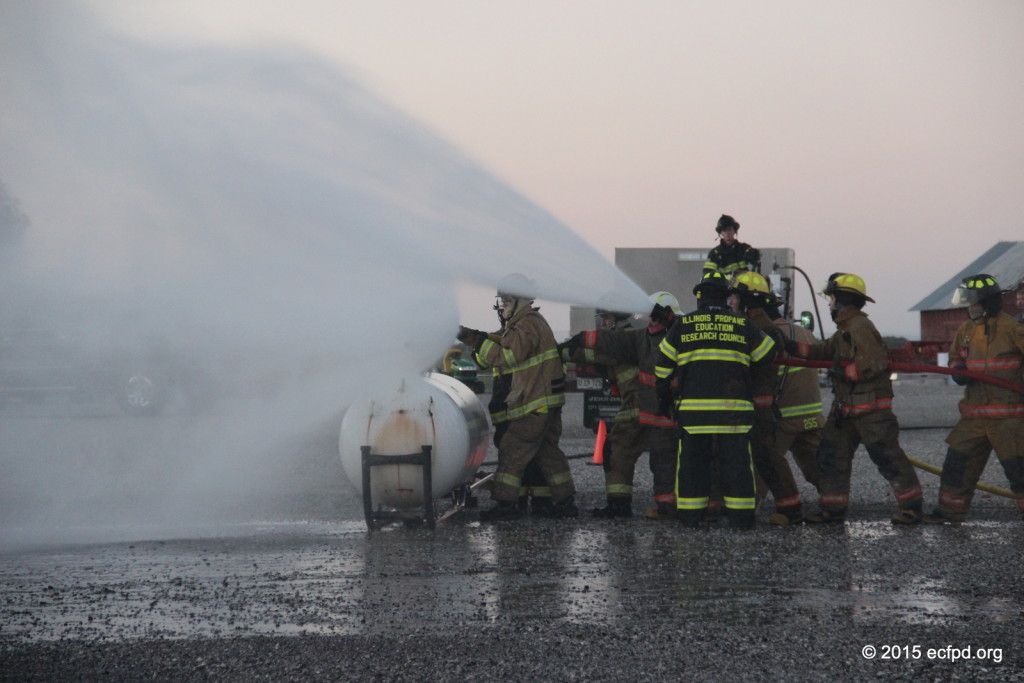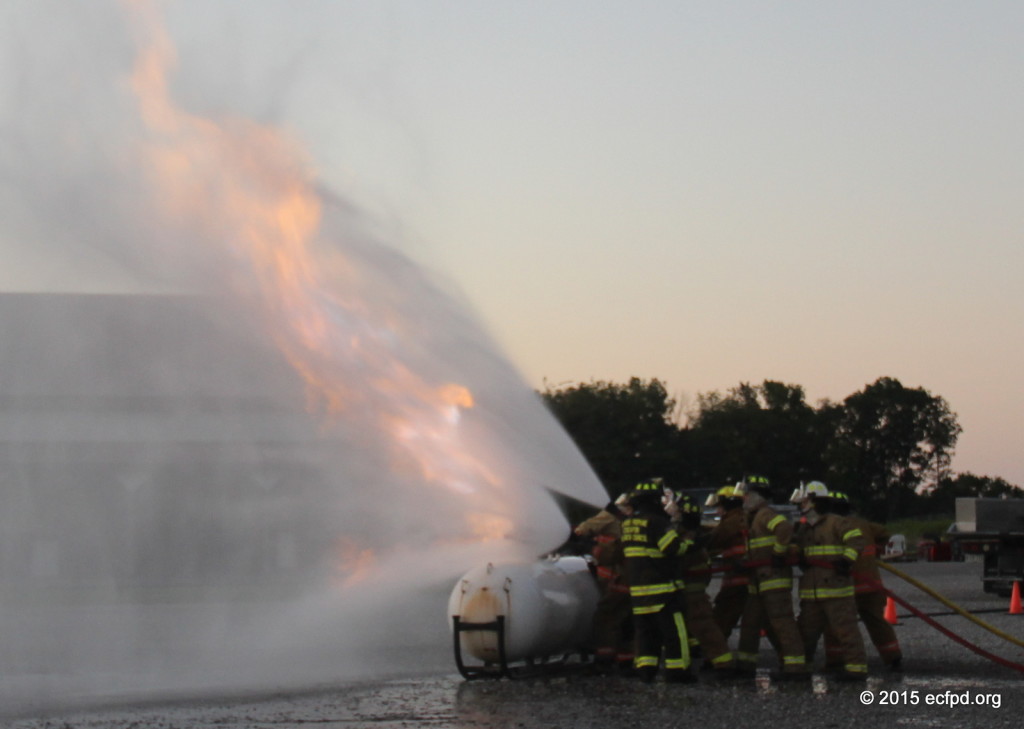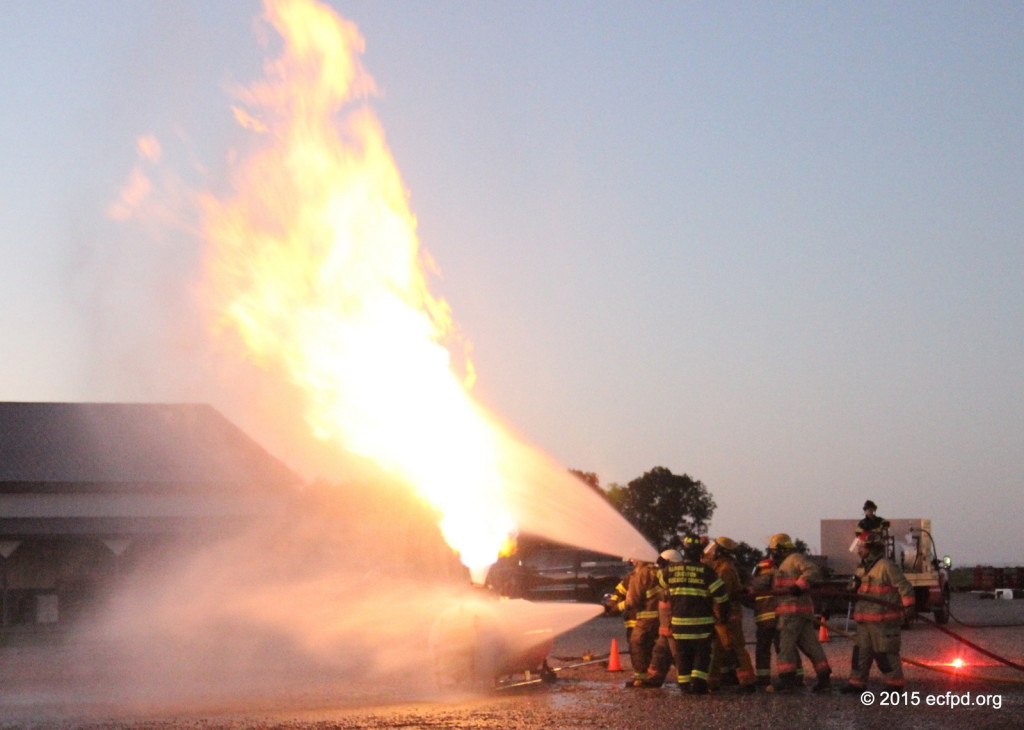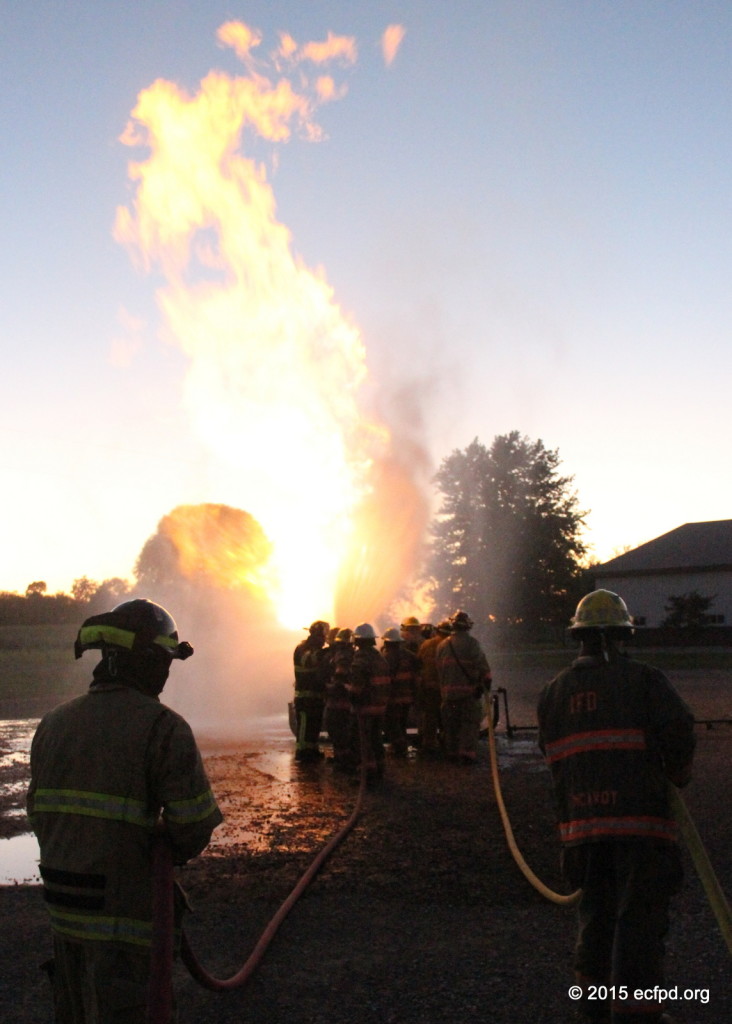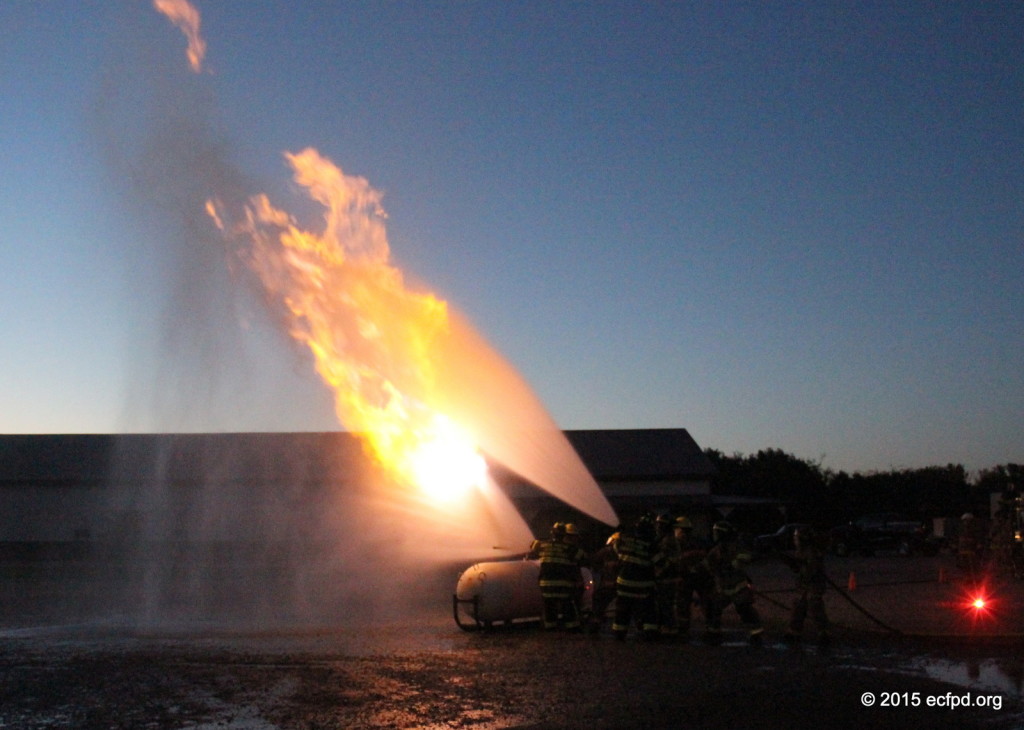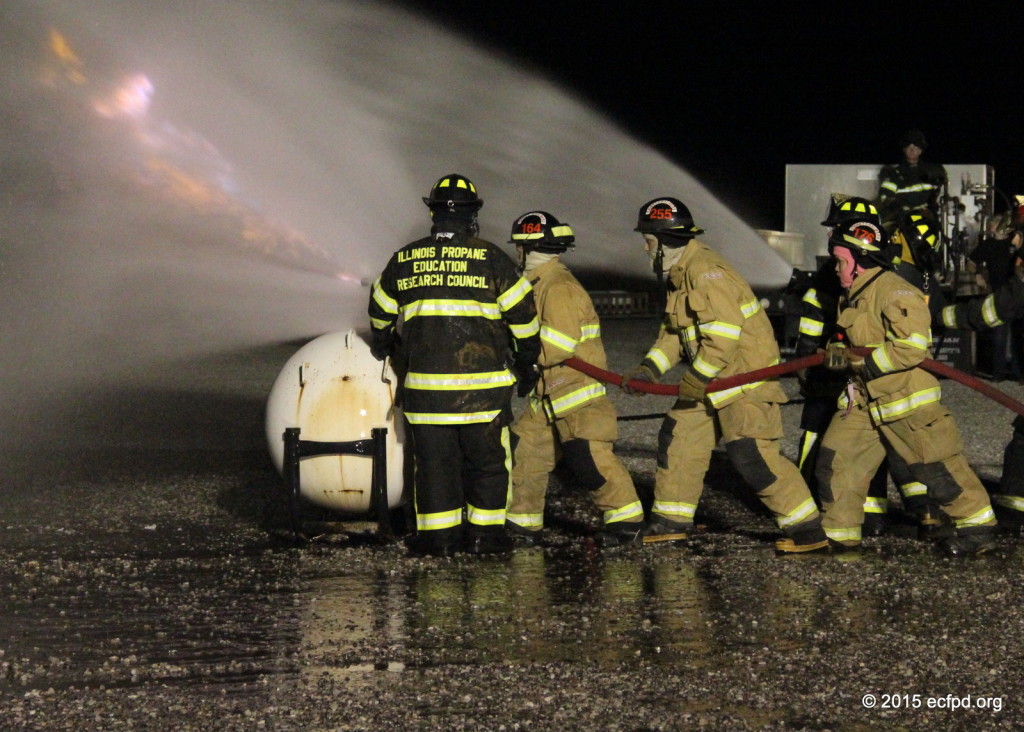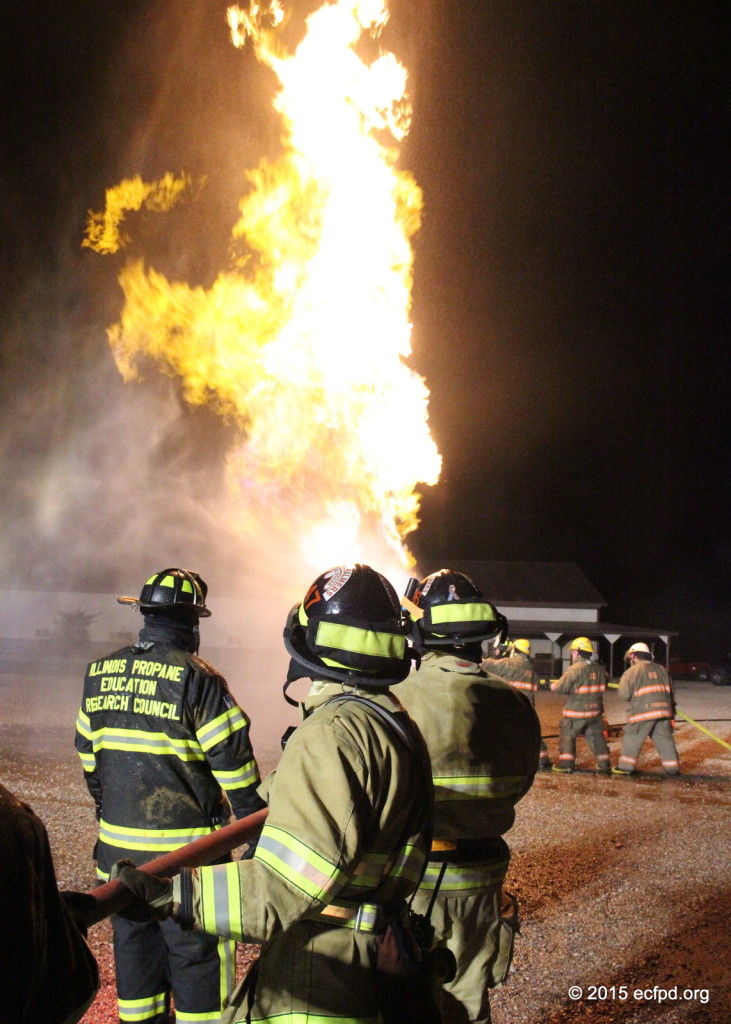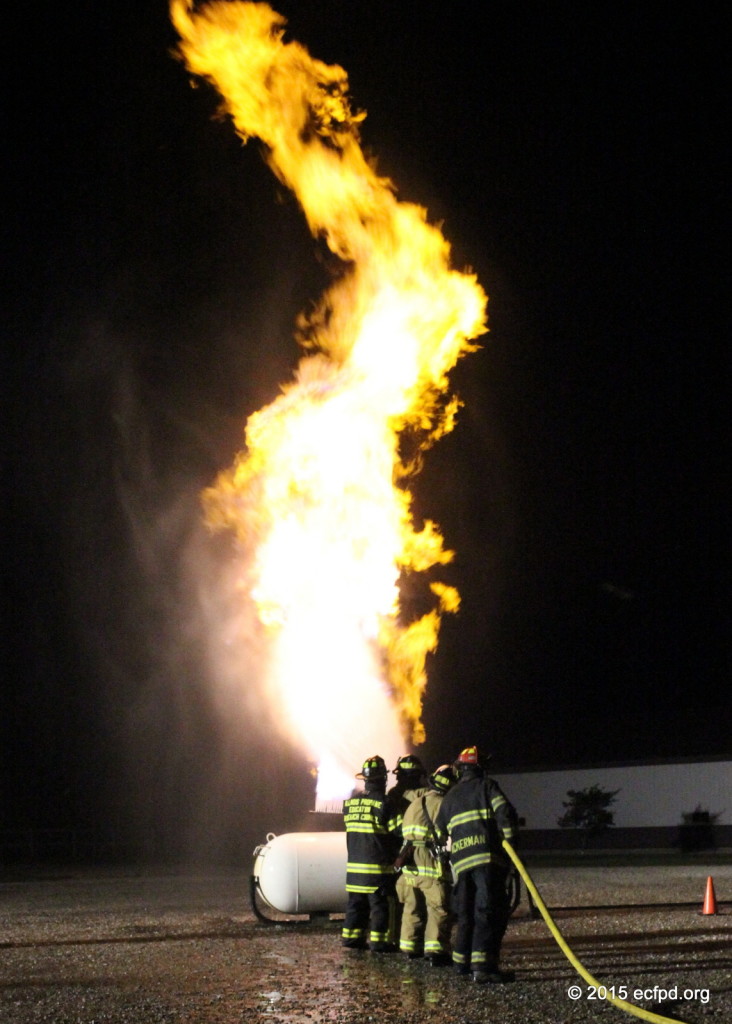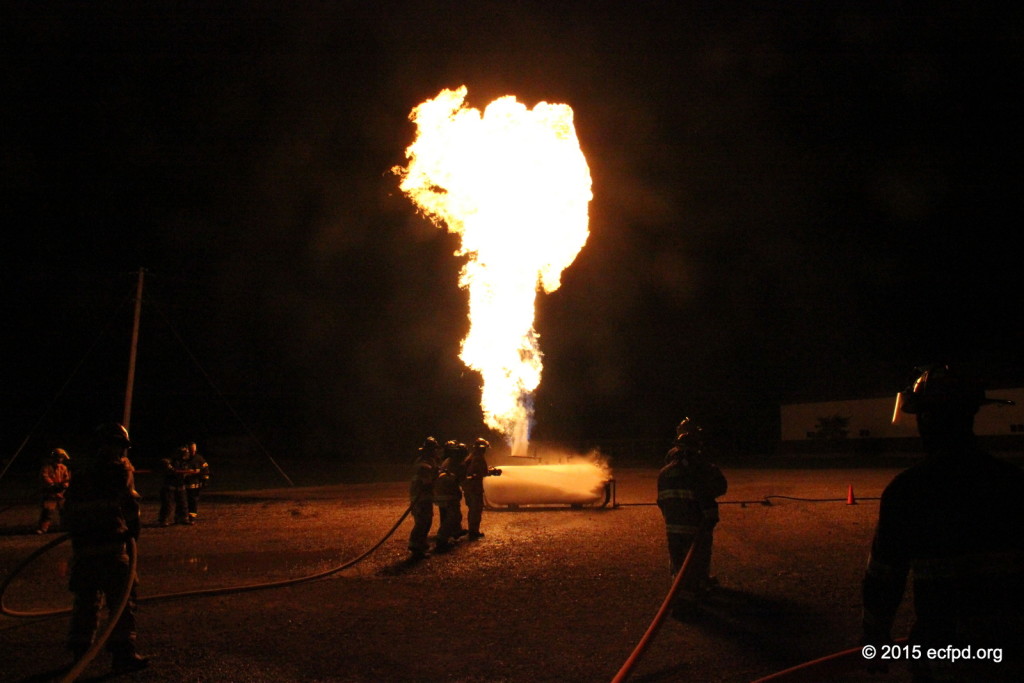 Check out our website for more:  www.ecfpd.org
3 videos and 23 photos