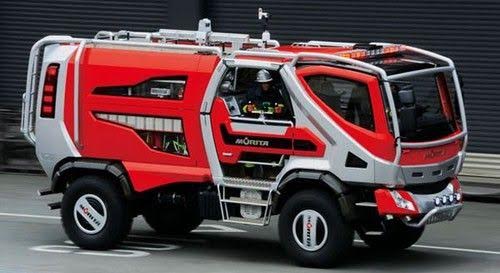 01 Apr

Emmet – Chalmers Firefighter's New Fire Engine

MACOMB, IL  –  Emmet – Chalmers Firefighters are excited over their new fire truck, except that they won't be driving it.  Their new fire engine is a self-driving vehicle that doesn't even have a steering wheel.  This teched up fire truck was developed in collaboration with engineers at Google, DARPA, MIT and Freightliner.  The truck uses an array of sensors, including radar, lidar, cameras, thermal imaging and global positioning to expertly navigate to a fire.

Firefighters can now better prepare to fight the fire while the truck drives to the fire scene autonomously.  Once at the fire scene, firefighters will use the advanced firefighting capabilities of the truck.  The truck features a 4500 gallon per minute pumping capacity, 5000 gallon water tank, and 3 miles of large diameter hose.

According to the American Fire Protection Association of America, autonomous fire trucks are the wave of the future and will greatly increase firefighter safety.