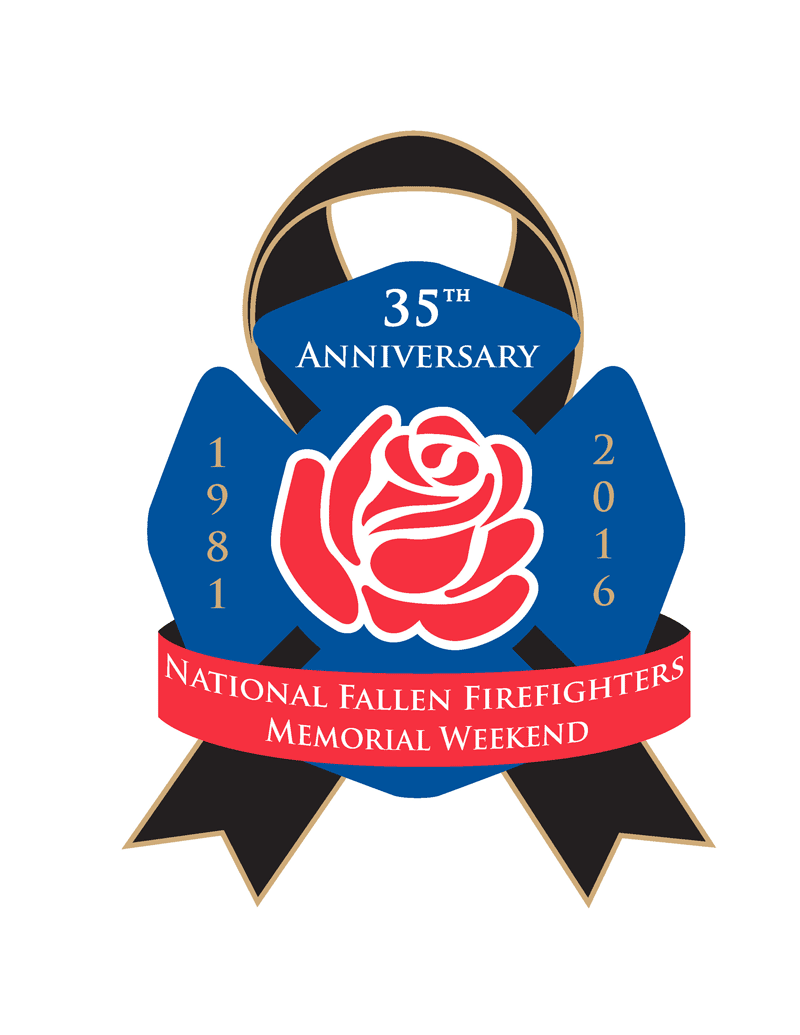 08 Oct

National Fallen Firefighters Memorial

MACOMB, IL  —  Join us in honoring the lives of 79 firefighters who died in the line of duty in 2015 and 33 firefighters who died in previous years during the 35th National Fallen Firefighters Memorial Service on Sunday, October 9.

The service begins at 9:00 a.m. (CT) at the National Fire Academy in Emmitsburg, Maryland.  During the service, a bronze plaque bearing the names of the fallen will be officially added to the National Fallen Firefighters Memorial. These firefighters also will be remembered in a special Candlelight Service on Saturday, October 8 at 5:30 p.m. (CT).

Although the number of firefighters honored this year is higher than in recent years, the number of line-of-duty deaths that occurred in 2015 is actually lower. The increase reflects the new ruling that recognizes deaths caused by illnesses from 9/11 as line-of-duty.  This year, the names of 22 FDNY members who died before 2015 and two who died in 2015 from 9/11-related illnesses will be added to the Memorial.

"Firefighters possess an extraordinary blend of courage and compassion which allows them to willingly face tremendous risks to help those in need," said Chief Dennis Compton, Chairman of the Board of the NFFF. "Each fall, we gather to reflect on the sacrifices of those who died in the line of duty and to let their families, friends and co-workers know they will never be forgotten."

More than 5,000 people, including families, friends, members of Congress, Administration officials and firefighters are expected to attend on Sunday. Firefighter Honor Guards and Pipe & Drum units from across the U.S. will participate in this national remembrance.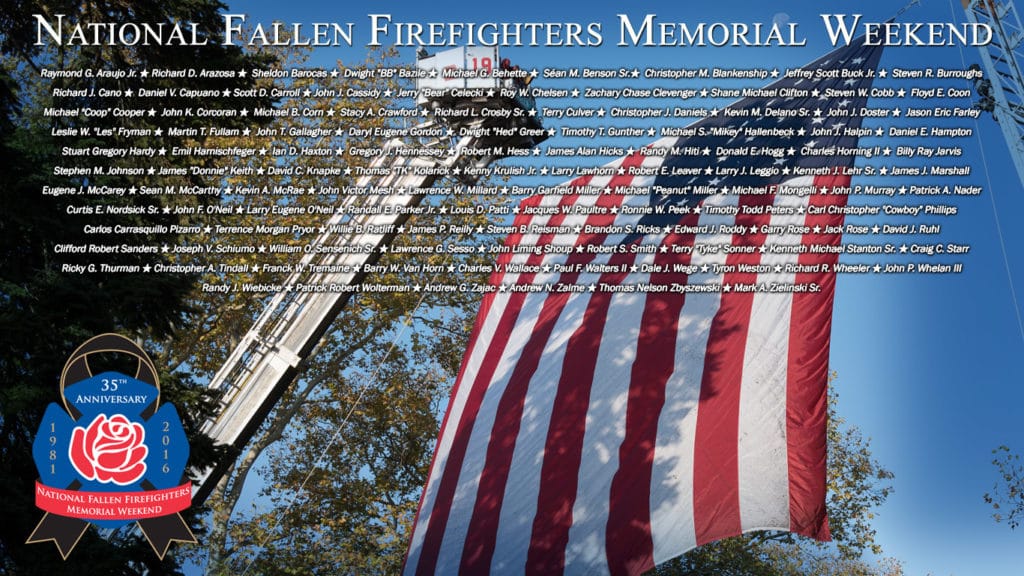 Watch live coverage of the services on our website – www.ecfpd.org
Candlelight Service  – Saturday, October 8, starting at 5:00pm
Memorial Service – Sunday, October 9, starting at 8:30am.