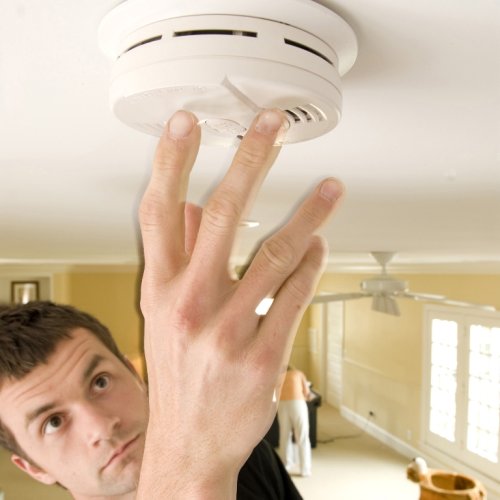 12 Oct

Fire Prevention Week – Day 4

MACOMB, IL  —  Fire Prevention Week – Day 4

Installing your smoke alarm

NFPA explains the first step is to choose smoke alarms that have a label of a recognized testing laboratory.  Also, it is important to purchase alarms that are all from the same manufacturer, to ensure interconnection is compatible.  The NFPA also lists some important installation information:
Install smoke alarms inside each bedroom, outside each sleeping area and on every level of the home, including the basement.

On levels without bedrooms, install alarms in the living room (or den or family room) or near the stairway to the upper level, or in both locations.

Mount smoke alarms high on walls or ceilings (remember, smoke rises). Wall-mounted alarms should be installed not more than 12 inches away from the ceiling (to the top of the alarm).

If you have ceilings that are pitched, install the alarm within 3 feet of the peak but not within the apex of the peak (four inches down from the peak).

Don't install smoke alarms near windows, doors, or ducts where drafts might interfere with their operation.
For more information on installing smoke alarms, visit:
http://www.nfpa.org/public-education/by-topic/smoke-alarms/installing-and-maintaining-smoke-alarms