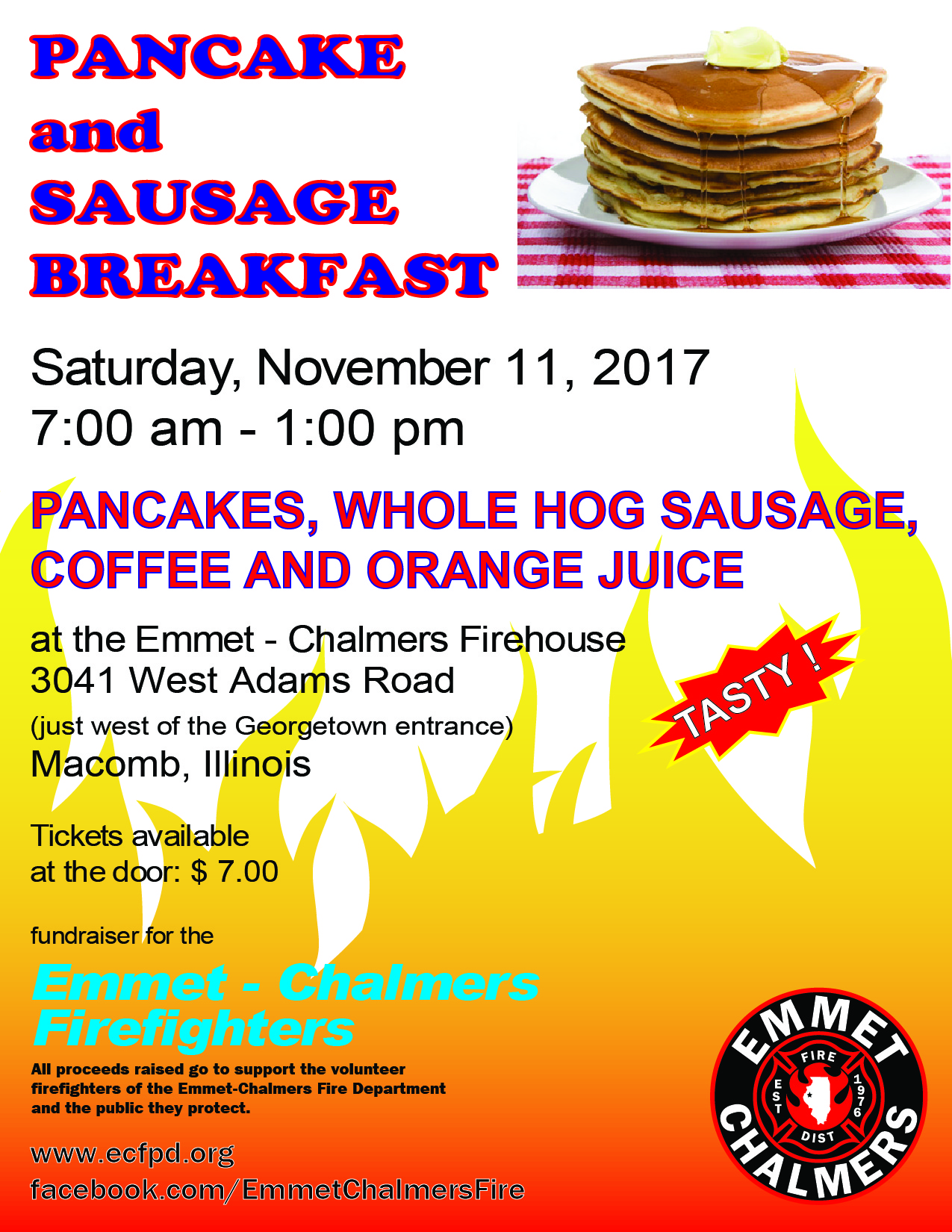 24 Oct

Pancake Breakfast Announced

MACOMB, IL  —  Emmet – Chalmers Firefighters have announced their 15th annual Pancake and Sausage Breakfast will be held Saturday, November 11, 2017.  Firefighters will serve pancakes, whole-hog sausage, coffee and orange juice from 7:00am until 1:00pm.

The Pancake and Sausage Breakfast is a major fund raiser for the Emmet – Chalmers Firefighters.  The money raised will be used to buy needed equipment and support firefighter training.

Firefighters will be selling tickets this evening in the Georgetown and Meadowbrook subdivisions.  If we miss you, tickets are always available at the door on November 11th.